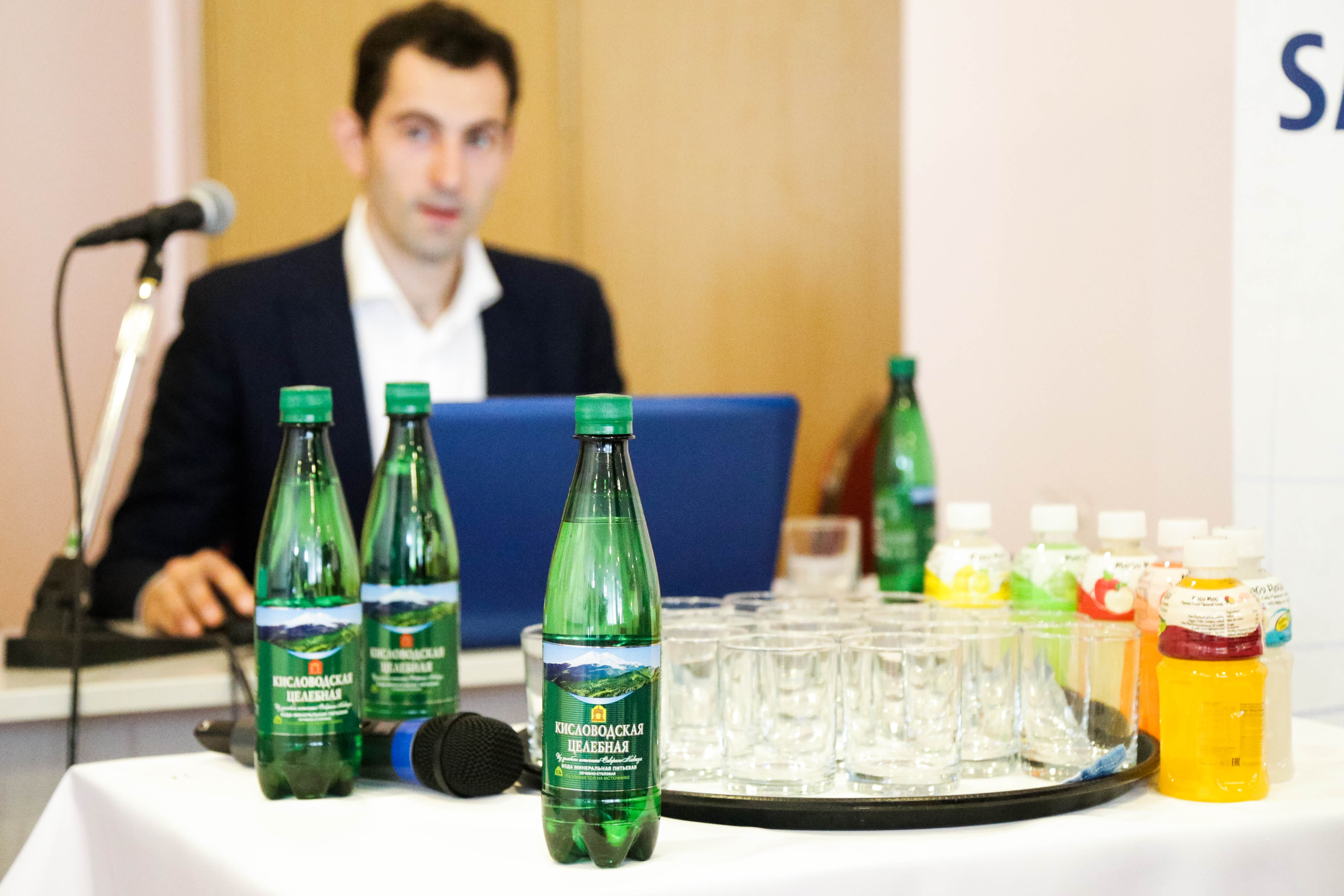 October 5-6, 2018. Another business conference in memory of Radmio Lukich was held in Room 6 of the Alfa Hotel (Izmailovo Hotel Complex). This time the conference was called Sales Management 2018.
Among the speakers were: Evgeny Kolotilov, Sergey Azimov, Alexander Gorbachev, Oleg Belyi, Dmitry Norka, Dmitry Tkachenko, Alexander Yerokhin, Boris Zhalilo, Sergey Ozerov, Alexey Urvantsev, Maksim Gorbachev, Timur Aslanov, Vadim Dozortsev, Alexander Levitas, Konstantin Popkov, Vladimir Zima, Konstantin Dubrovin, Inga Orlova, Andrey Veselov and Murat Turgunov, the host of the conference.
Lider Akva Company together with Snaple Groupp Company as usual acted as a partner, providing the participants with their products – Kislovodskaya Celebnaya mineral water and Mogu-Mogu juice-containing drinks from Thailand.
Here are a short photo and video report from the event. (Click on the picture to view the album).